Back to School Giveaway 2023 is coming soon!!!
The Christian Education and Millennial ministries are actively planning for this year's back to school free backpack and school supply giveaway event! 
If you are a community organization and would like to participate by tabling or send us a physical donation of  backpacks, school supplies and/or educational items, please contact Min. Tanya Bascombe by email at
pcog2310@gmail.com.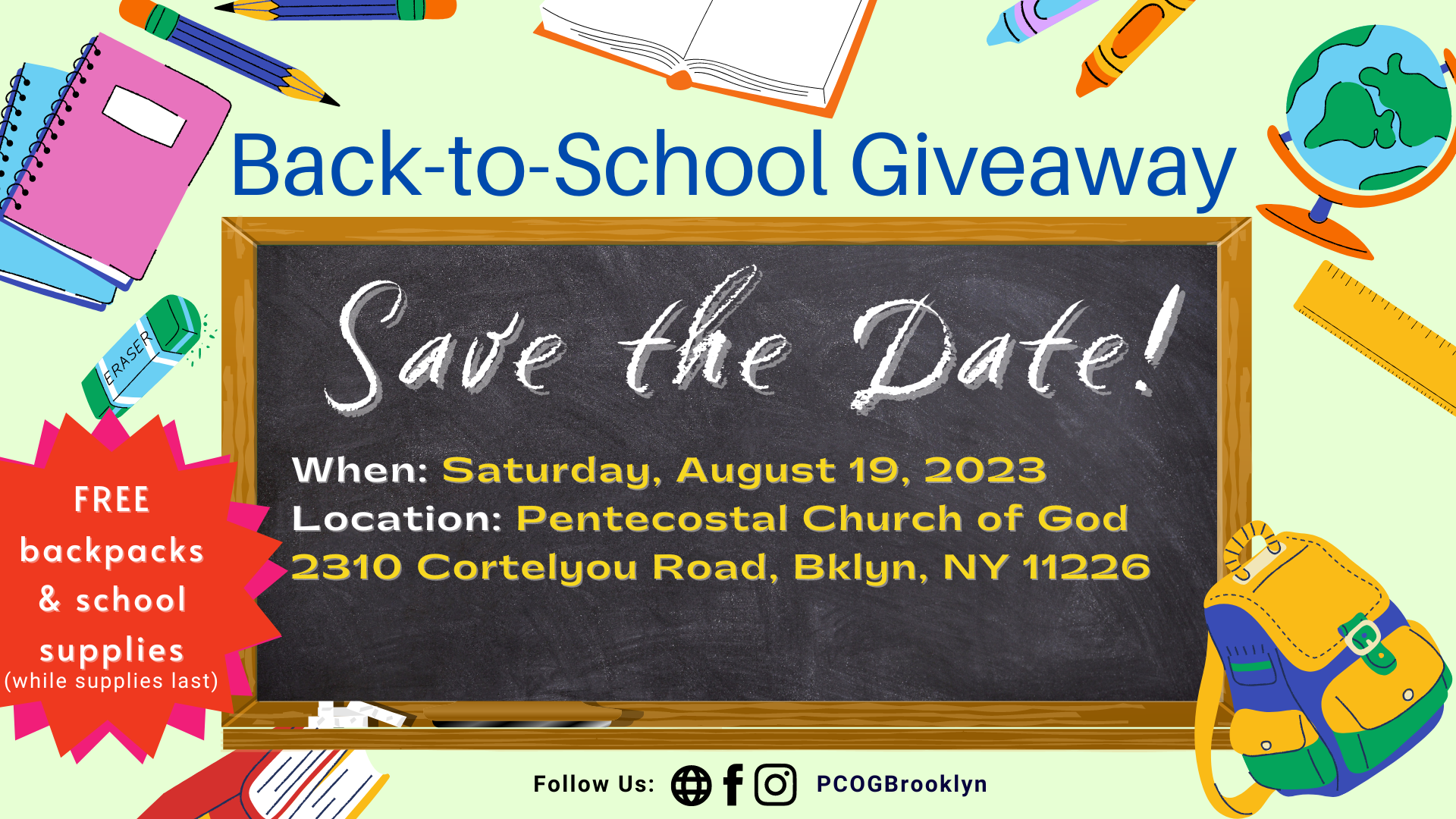 Our church proudly serves the Flatbush community and we are motivated to host this event to give to children who reside in the neighborhood. Last year, our faithful team of church members and volunteers were able to distribute over 200 backpacks and support more than 270 students with school supplies!
Many thanks to co-sponsor East Flatbush Community Partnership and all participating community organizations!